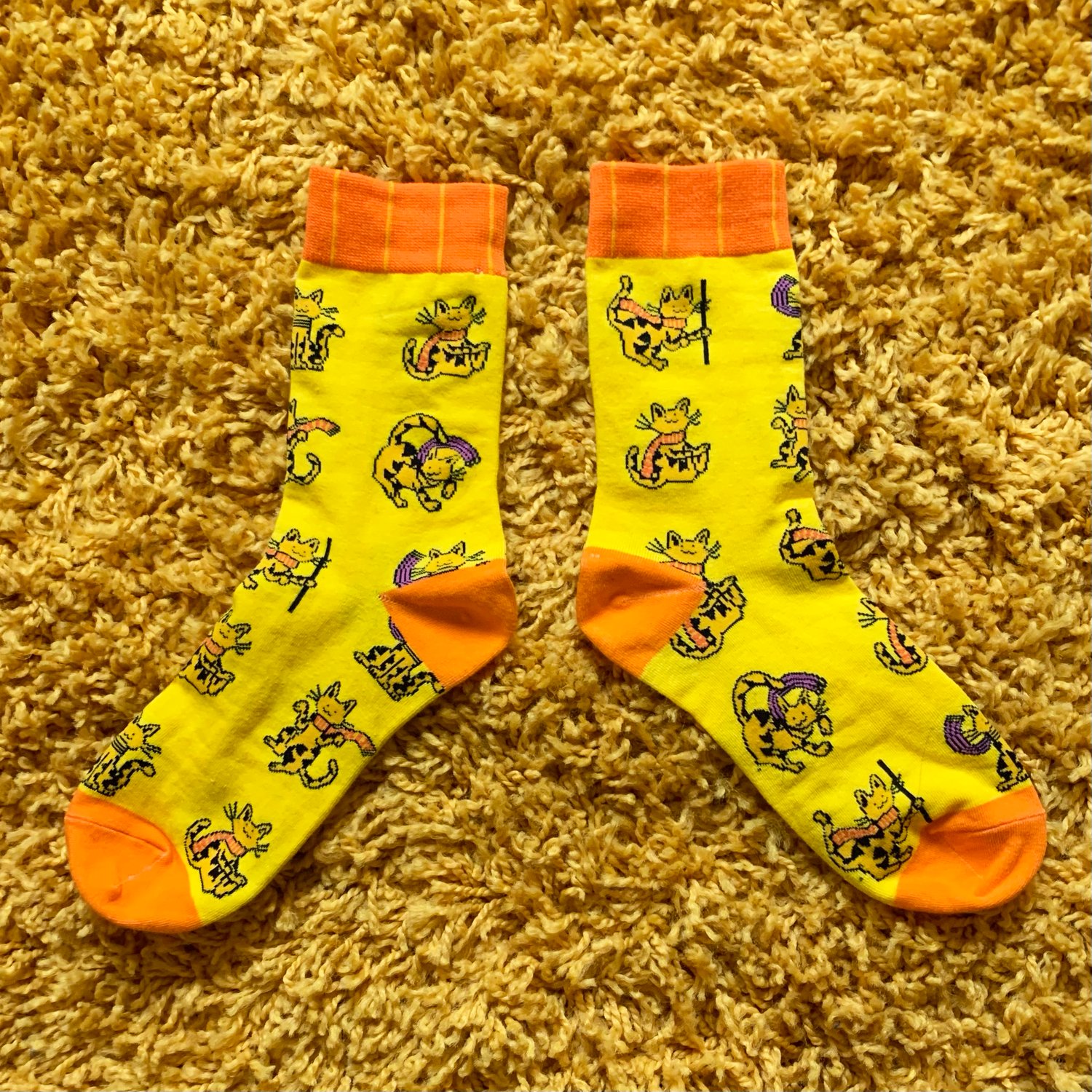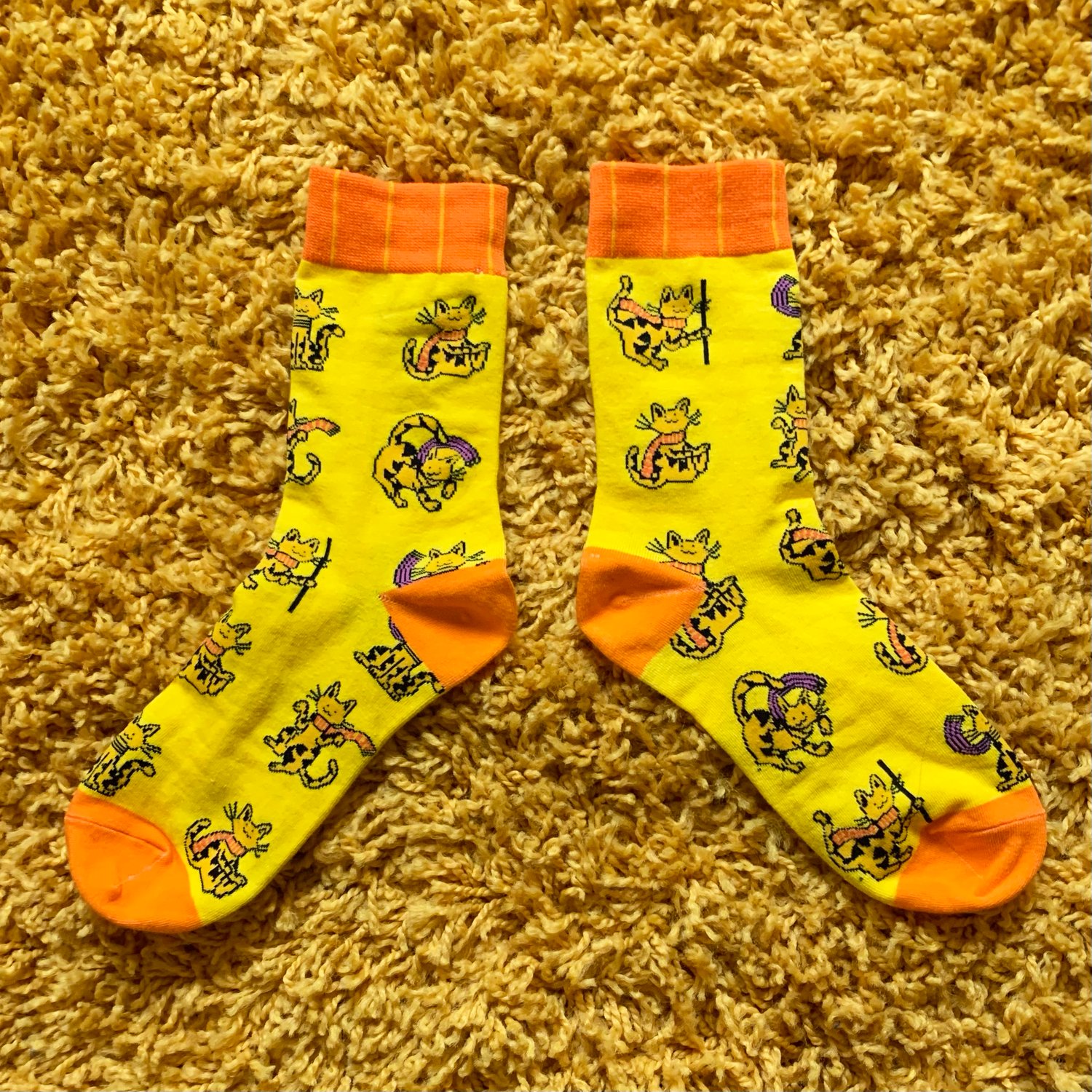 Wandering Cats Socks
£7.00 - £20.00 / Sold Out
NOTE TO EU CUSTOMERS: Due to the impact of Brexit on trade between the EU and the UK, as of the 1st of July 2021 there will be additional costs and delays to orders to EU countries. Please read the note that I've put up in the shop's menu.
-----
Who would have thought the day would come when you could literally go for a walk with these two wandering cats! And none other with your own feet. The cuff of the sock even looks like one of their scarves!
Technicalities:
- materials: 80% combed cotton, 15% polyester and 5% spandex
- the price is for a pair of socks
- medium sized (they are around 30 cm long)
Features:
- cuff as a scarf
- quirky split cat heel
- bright coloured!
------------
Shipping information:
Ships worldwide from Scotland with Royal Mail.